Designing the latest in electrical and electronics for vehicles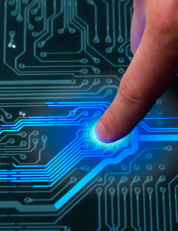 Given the sheer scale of the UK automotive industry, which employs more than 800,000 people and turns over more than £77 billion per year (according to the Society of Motor Manufacturers and Traders), the switch in emphasis to electric vehicles (EV) is big business.
The global EV market is forecast to grow at a compound annual growth rate of over 21% between now and 2026, much of which can be attributed to the shift in focus from manufacturers. As the cost of lithium-ion battery technology decreases, traditional fuels like diesel decline and government initiatives encourage the production of EVs, research and development funds are being moved towards these exciting developments in the automotive industry.